The mobile phone software of an old African friend was contracted by this Chinese company
2022-05-08 03:21:59【36kr】
When it comes to sound transmission , I'm sure everyone will be familiar .
Rely on low prices , There are also things like four cards and four waiting 、 Black Beauty algorithm 、 Super loud speakers and other functions loved by African brothers ...
This mobile phone brand from Shenzhen , In the distant African continent , Eat it 40% Smart machine market share .
It has another nickname in everyone's mouth , That's it " The king of mobile phones in Africa ".

Of course , For those well-informed poor friends , The story of voice mobile phones in Africa , It's probably that you're going to cocoon your ears .
Just on the official account , Bad review You have mentioned it many times .
The reason why I stir fry this " Cold rice ", Because I was in the annual report just issued by the transmission company , Found something more interesting .
Because when you think it's still selling hardware , Hardware and ecological sound transmission , Play work , More than we thought .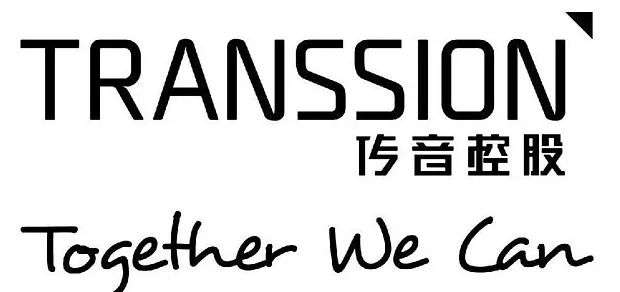 First of all, engage in all kinds of cooperation with China OS and UI One kind , Voice transmission is also based on Android in Africa , Got their own operating system .
Among them, the three major mobile phone brands of Chuanyin TECNO、itel and Infinix, They were equipped with HiOS、itelOS and XOS.
And it is with these " The sound OS" Our boat , Various applications at home , To reach hundreds of millions of African users .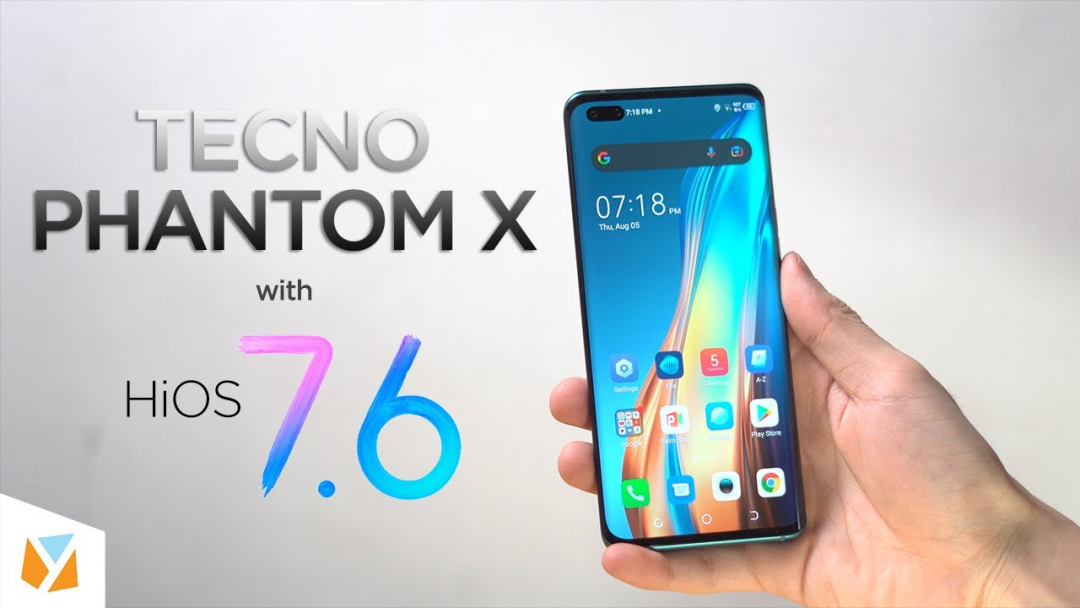 Just take the voice OS Pre installed Music software Boomplay For example , at present , His monthly active users exceed 6800 ten thousand people , The total number of users has already exceeded 100 million .
This share , In many African countries Spotify 、 Punched Apple Music , It has occupied the first place in the market .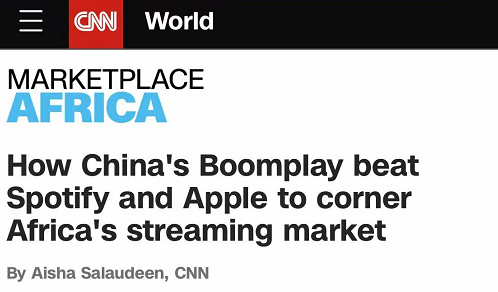 But if you put Boomplay All the achievements are attributed to the pre installed words , It must be somewhat unfair .
After all, we all know a lot of our own software , Until the day when the mobile phone is scrapped and needs to be replaced , You may not open more than 5 Time .
Pre installation is one thing , Can you keep users , It also depends on whether the software itself is hard enough .
And just , Boomplay In terms of strength, it can be described in three words , That's it " Tough ".

Let's talk about it , If you say Boomplay Is a native purebred African Software , I haven't checked the data. Big brothers in Africa , Probably won't question .
Because compared with other music software ,Boomplay Localization of has been done very well .
The most obvious one is , Music inside , Mostly musicians from Africa .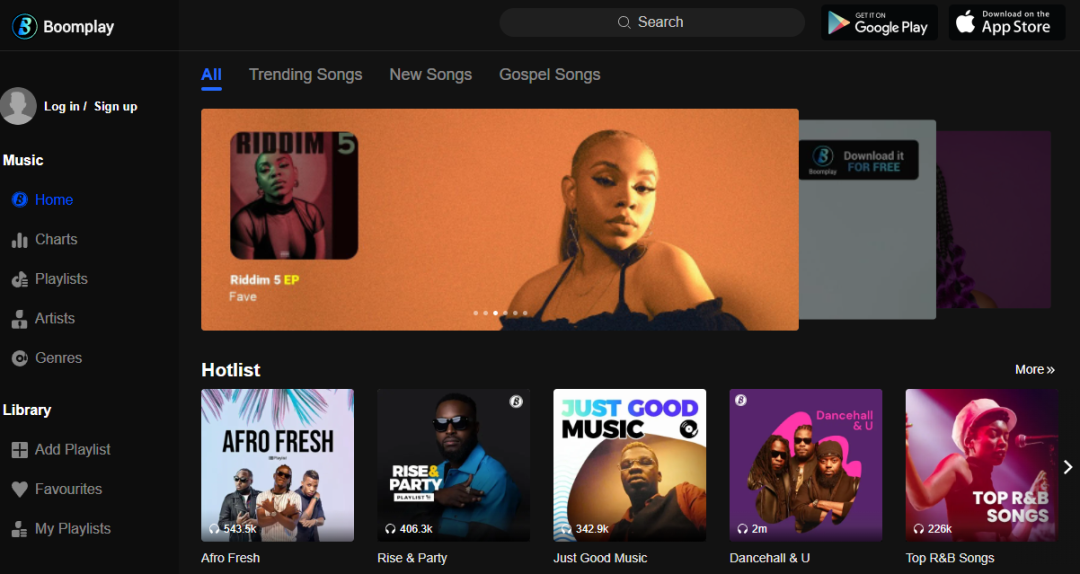 Africa may be short of money 、 Water shortage 、 Lack of infrastructure , But people who can sing and dance ,Boomplay I think Africa is not short of .
The problem is that African musicians are very scattered , There are no big record companies and brokerage companies , Some singers don't even have recording equipment .
therefore Boomplay It's out " Artist search plan ", Hope to integrate a wave of resources , Provide recording equipment for African musicians 、 Content production and so on .
When you think African Le Zhi When a black man carries a coffin , Many local singers , That's how it was dug out .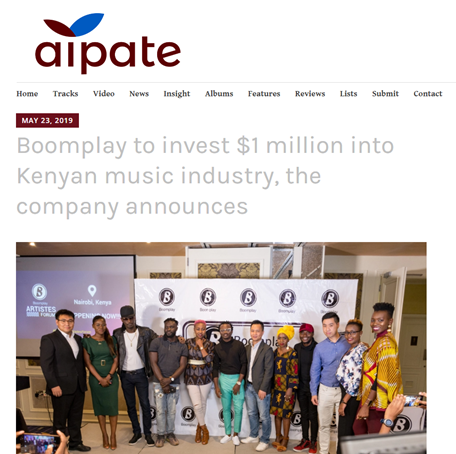 Plus , Boomplay They often name or sponsor some local variety shows , Be similar to " Bad reviews base camp "、" Muggle good voice " This kind of , Constantly mixing faces in front of the locals .
Even similar to domestic music software , Cooperate with local operators , Introduction Boomplay Services such as dedicated traffic packets .

Unlike those high-ranking multinational companies ,Boomplay In these ways , Imperceptibly integrated into the lives of African brothers .
So much so that , Even with Apple Devices ( Not pre installed Boomplay), Just love music , African brother who breathes in rhythm , Most of them will go AppStore Download a Boomplay.
In many African countries AppStore In the music section list ,Boomplay Often at the top .
What is user stickiness ?( Tactical back )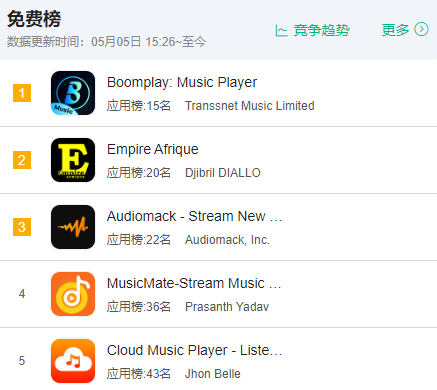 Because and NetEase Cloud like fire , Domestic media , They all put Boomplay It's called " Netease cloud Africa ".
But that's more important , It's actually Boomplay There is really a shadow of Netease behind it ...
according to Check the inner eye The data of ,Boomplay It is a product of Chuanyi music . And Chuanyi music , It is the subsidiary company established by the cooperation between voice and NetEase .


" My voice phones sell well , The road in Africa is wide "," I have experience in making Netease products , Understand operation "," Let's cooperate !"
You can probably guess that they talked about the dialogue on the day of cooperation .
except Boomplay, Chuanyi company also has a company called Vskit Short video social platform , Its performance is not bad , In Africa, there are 3000 All around , The function is similar to that of Tiktok .
Poor comment gentleman also brushed a little shallowly for a while ... It can only be said that in terms of embarrassment , No matter what color you are , It tastes the same .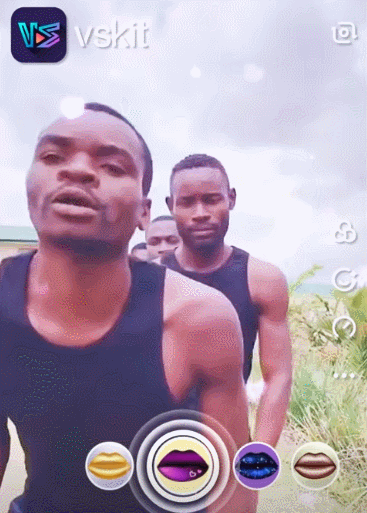 On the other hand , Vskit and TikTok These two products from China , So it started fighting in Africa thousands of miles away .
But be sure to say who suspends who , It's probably exaggerated .
because TikTok Mainly in North Africa and South Africa , and Vskit It's even more popular in the sub Saharan region , They are more like princes who separate one side .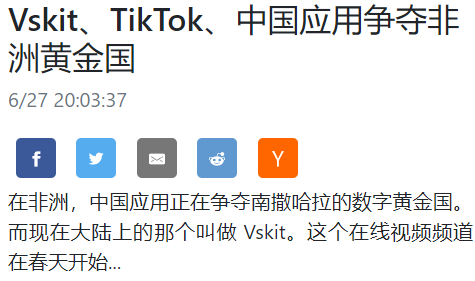 However, what you may not believe is , Netease cloud Africa 、 African version TikTok It's just the tip of the iceberg of the audio ecological empire .
They have " Africa's headlines today " Scooper, The monthly life is about 2700 All around , It's French speaking Africa 、 English area 、 Top three information categories in Arabic speaking countries App.
And cooperation with Tencent , There are " African Edition UC browser " It's called. Phoenix, By the end of last year , The monthly life has also exceeded 100 million .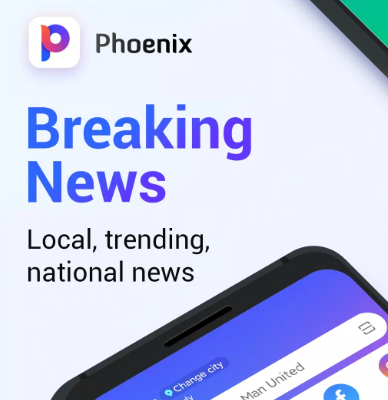 Based on the sales of mobile phone hardware , Then rely on their own hard enough software to build high-rise buildings , In this way, Chuanyin built a music collection 、 social contact 、 Information is equal to an ecological empire .
See this , Bad friends will probably have questions , Voice transmission is to take advantage of the fact that we haven't found the African market , Did you take the lead , There's nothing difficult about the African market ?
To answer that question , Bad comments, brother Junto contacted the relevant insiders of the sound transmission , Maybe a few words of nonsense .
I find it really important to come early , But they are also very difficult .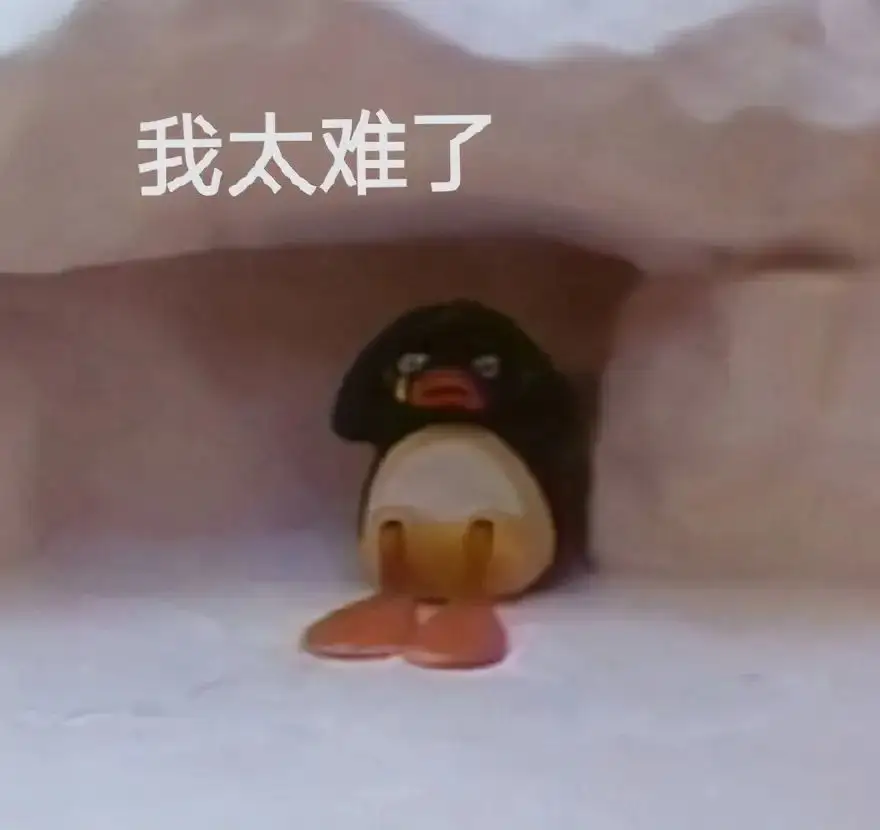 They told the bad critic , Although Africa is a blue ocean , however 50 Multiple countries and regions , Languages spoken in different places 、 Religion of faith 、 The political system 、 The traditional culture 、 Income levels are different , It's hard to eat fresh food all over the world .
Only enter the second and third tier cities or even the third and fourth tier cities , To really know what everyone really wants .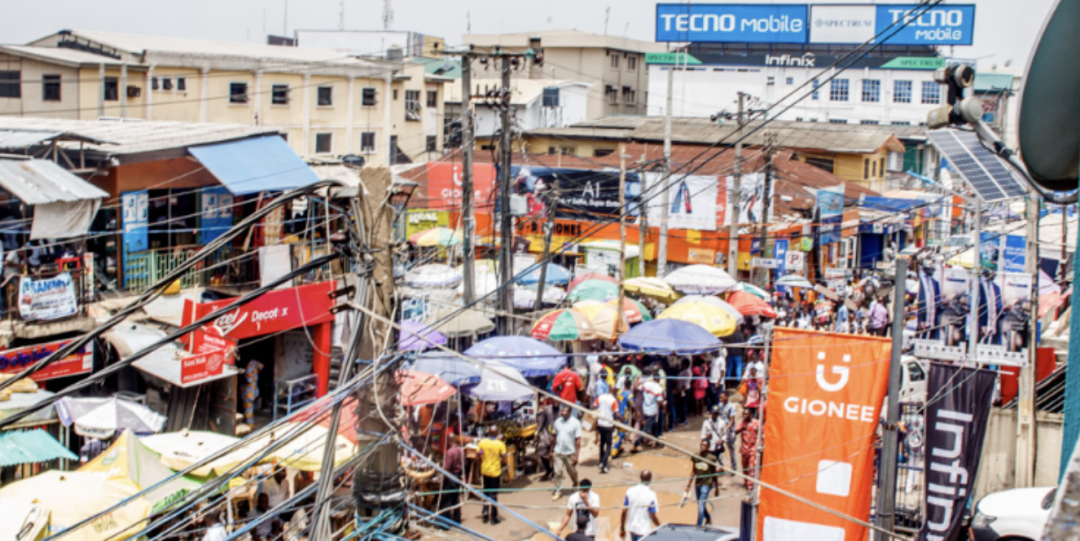 In addition, infrastructure in most parts of Africa , Still staying 3G Time , Only a few first tier cities have 4G or 5G.
Because the Internet is slow and expensive , They have to reduce the size of the software installation package , And reduce the image resolution when necessary .

And many people in Africa are using smart machines for the first time , Even the first time I came into contact with the Internet . Coupled with different educational levels , They have to be in App Multi purpose pictures on 、 Use less words to guide users to use .
Because it's early , No stone to touch , You can only make your own way .
So it seems that there is a broad market behind making money , There are many difficulties to overcome .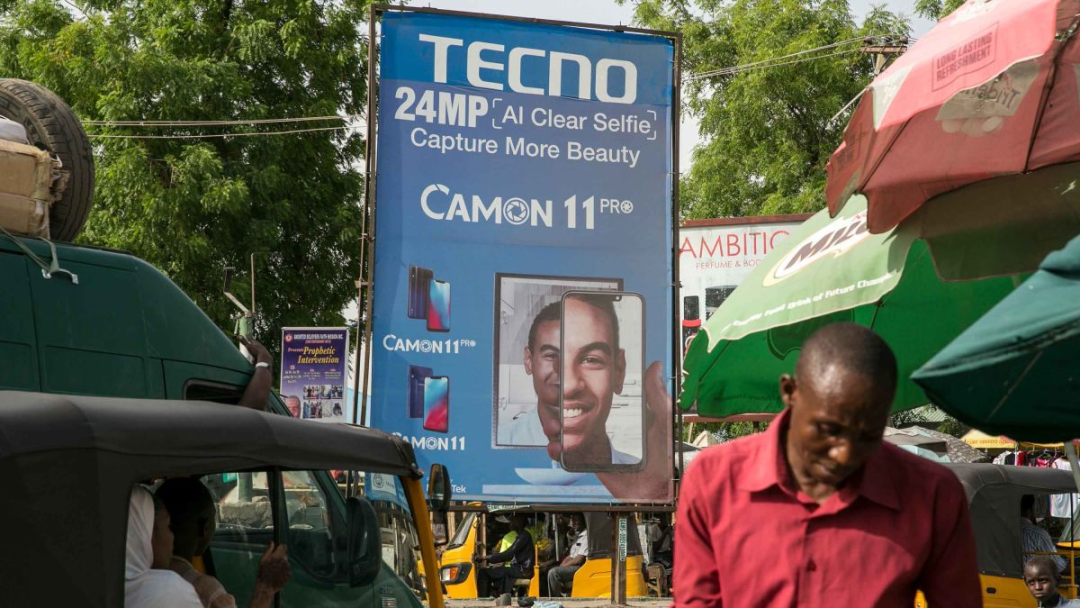 At present, the biggest difficulty in sound transmission , You think it's , This set of ecology is not enough to make money .
Turned over the annual report of the sound transmission , Find that most of their income , Or from selling mobile phones ...
From voice transmission OS Income such as ecology and smart home , Together and in others .
Finally , Less than of the total revenue 5 %.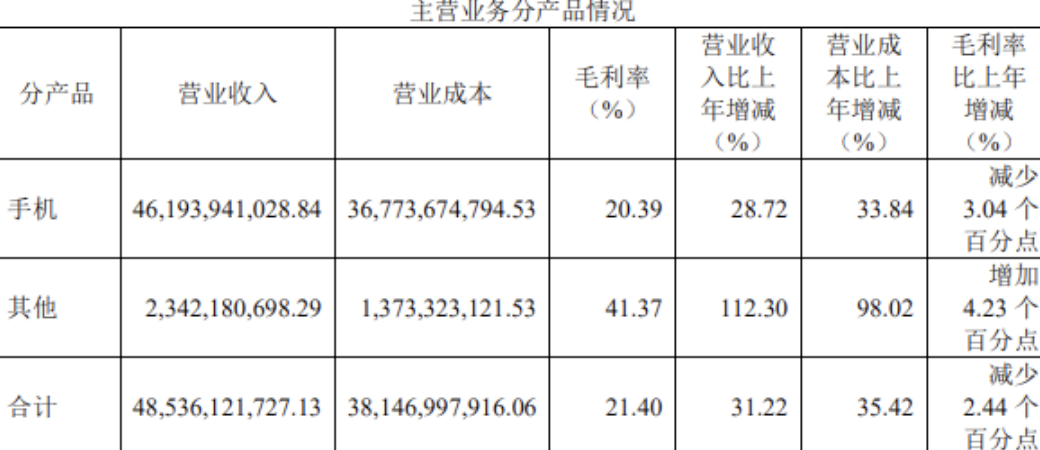 And what they say is , At present, this set of ecology is still attacking cities and land , It's not yet time to share huge revenue for the company .
Anyway, not long ago , Later, we will exclusively report the news that voice communication has raised the mobile Internet business to one of the three strategies of the group .

It seems that the ecological war of voice transmission in Africa , It's going to be more intense .

In general , From selling hardware to successfully ascend the throne " The king of Africa " The sound , Is consolidating its throne by relying on Ecology .
What will happen , It can only be said that the future is unpredictable , After all, there is another saying that : There is no eternity in kingship .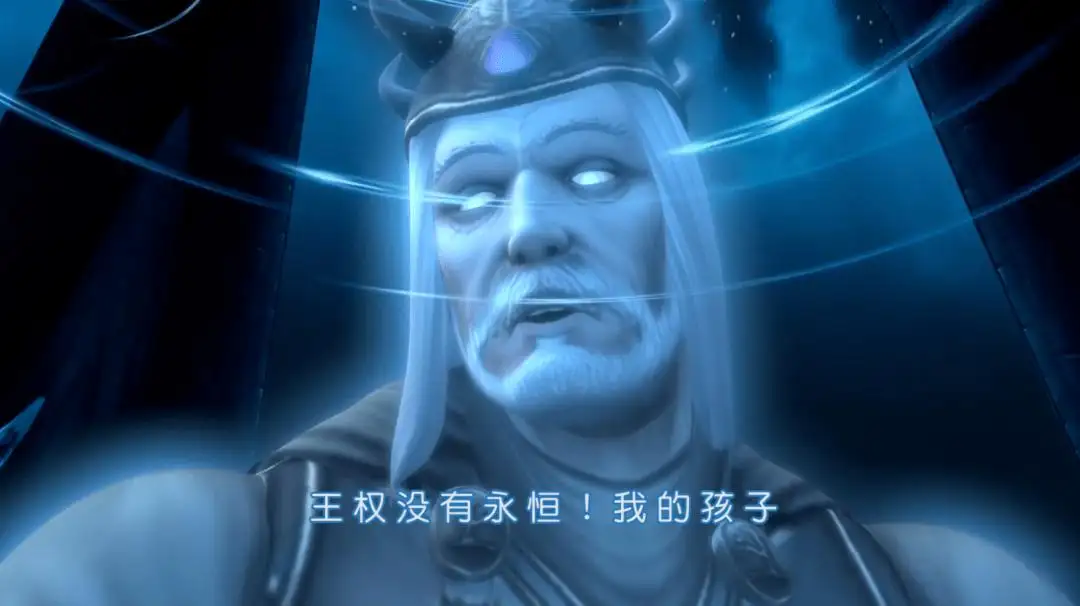 Last , The bad comment gentleman also asked the old brother who transmitted the sound , What's the secret of doing business overseas , Or say , What suggestions can you give to Chinese enterprises going to sea .
Their answer is very golden 、 It's official , Maybe that's :
Be in awe of the market , And know the market with respect , Get to know your users with empathy , Have the determination to work hard for a long time .
How do you interpret , It's none of your business .
Don't say the , Now go and prepare the whole " African bad reviews ".
Information 、 picture source :
36kr Sea , Node Finance , Voice holdings :" The king of Africa " I don't want to lie flat
A bit late , Exclusive voice will raise the mobile Internet business to one of the group's three strategies
Voice shares ,2021 The annual report
This article is from WeChat official account. " Bad review "(ID:chaping321), author : Who said that?Jiangjiang , edit : Top line , cover : Xuanxuan ,36 Krypton authorized release .
copyright notice
author[36kr],Please bring the original link to reprint, thank you.
https://en.fheadline.com/2022/127/202205072001170897.html